In 2019, Norwegian Cruise Line launched the Giving Joy campaign, recognizing and awarding 30 educators who work tirelessly to bring joy to their classroom. The month-long campaign, which recognized the powerful connection between travel and education, launched in advance of the newly revitalized Norwegian Joy's inaugural sailing in North America, which coincided with Teacher Appreciation Week (May 6- 10, 2019). The 30 teachers with the most votes won a seven-day cruise for two and were invited to a special award ceremony in Seattle. There, the three grand prize finalists were awarded with $25,000, $15,000 and $10,000 for their schools.
Inspired by Norwegian's efforts to celebrate this well-deserving community of individuals, the Cruise Line's partners contributed to the prize winnings, resulting in a total donation of over $100,000 for the school of the grand prize winner.
To learn more about the 2019 campaign, click here.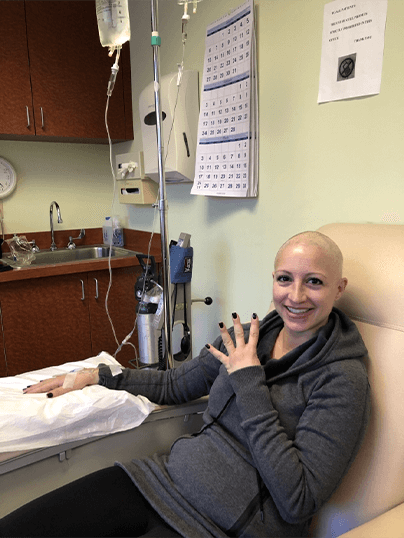 NICOLE CONLISK
16,975 VOTES | $100,500 FOR ONE WORLD MIDDLE SCHOOL
My name is Nicole Conlisk. I have been a NYC public school teacher, for the last 12.5 years, working in the NEST program with students with Autism. On 11/12/18, at 28 weeks pregnant with twins, and a 2.5 year old son at home, I was diagnosed with stage-3 Breast Cancer at only 33 years old. I was devastated. However, I'm fighting and the cancer is shrinking. My students are inspired by my positive attitude, and my fight to beat cancer. I receive emails from my students regularly but one in particular sums up how my students feel about me. "I already miss all the fun lessons and the way you connect with your students on a different level. Nothing feels right when I walk into your classroom and you are not there ready for me with a smile. Though I am still learning, I will always remember your ways and techniques of teaching. Besides the fact that you are an awesome teacher, I miss your personality and how you walk into school everyday with a smile, enjoying the little time that you have with your students.The fact that I am thinking about you every second of the day shows how you have an impact on me." Raising 3 kids, fighting cancer, and not being able to teach my students has been challenging. A cruise would be a great escape!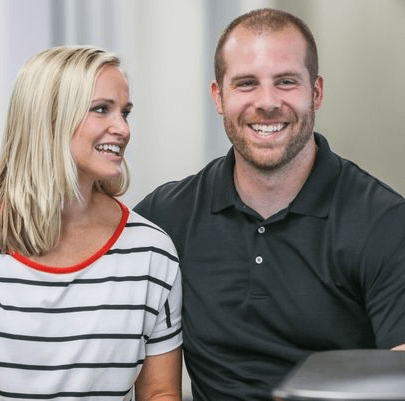 JASON SEAMAN
14,817 VOTES | $15,000 FOR NOBLESVILLE WEST MIDDLE SCHOOL
May 25, 2018 I, as well at 1500 other parents, received a phone call no parent should ever receive. There was a shooting at my child's school. My son, a then 7th grader at Noblesville West Middle School was in his 2nd period science class, Jason's seaman was the teacher. A class mate came in and opened fire in his classroom, Jason Seaman quickly went in to action throwing a ball at the shooter and pinning him down so the rest of the class and school could run to safety. Jason took 3 bullets in the process. I, and hundreds of other parents, are forever greatful for his heroics and I could both think of a more deserving person of this prize.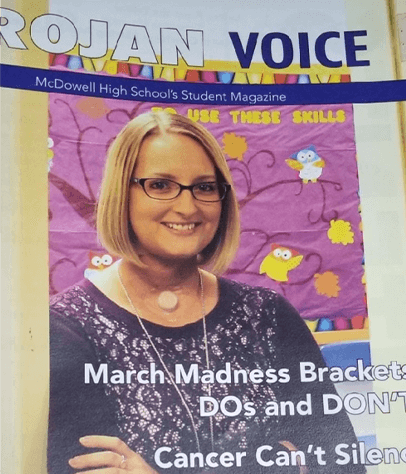 ASHELY KUZMA
5,112 VOTES | $10,000 FOR MCDOWELL INTERMEDIATE HIGH SCHOOL
I nominate Ashley Kuzma because she is the definition of a dedicated teacher. She was diagnosed with rare throat cancer in 2017 (never a smoker). She underwent 29 radiation treatments, a partial laryngectomy, then a total laryngectomy (2018), with more rounds of radiation and chemo. In between surgeries and treatment, she continued to return to what she loves most--teaching. Ashley teaches Gifted Support at MIHS in the Millcreek School District in Erie, PA. She challenges students to reach their potential by creating differentiated lessons/activities based on their needs and interests. She prepares these students for senior high and beyond. Prior to becoming the Gifted Support teacher, she taught Social Studies, so traveling to historical sites and absorbing the history is part of her passion. She has a true sense of adventure and a desire to learn. Her students recognize this genuine interest, and it makes her teaching truly authentic. Ashley has recently learned that cancer has returned and the treatment outlooks are slim, yet she continues to teach and make a difference. She is looking to enjoy every moment of every day and try to check items off her bucket list. I do not know anyone who is more deserving.