To emphasize the intersection of travel and education, Norwegian's Giving Joy® program recognizes the extraordinary teachers who are continuously dedicated to "giving joy" in both their classrooms and communities. This year, NCL has continued the tradition of launching the contest in celebration of Teacher Appreciation Week in May. The contest ran from May 8 through June 9, 2023.
NCL welcomes the following 20 teachers to the Class of 2023 Giving Joy Winners! Friends, family, colleagues and students alike have shown their appreciation and support by voting for these top educators to win a free seven-day cruise for two. The top three grand prize winners will also join the christening sailing of the all-new Norwegian Viva, the second ship in the record-breaking Prima Class.
Since 2019, the Giving Joy program has awarded 250 educators across the U.S. and Canada with vacations of a lifetime.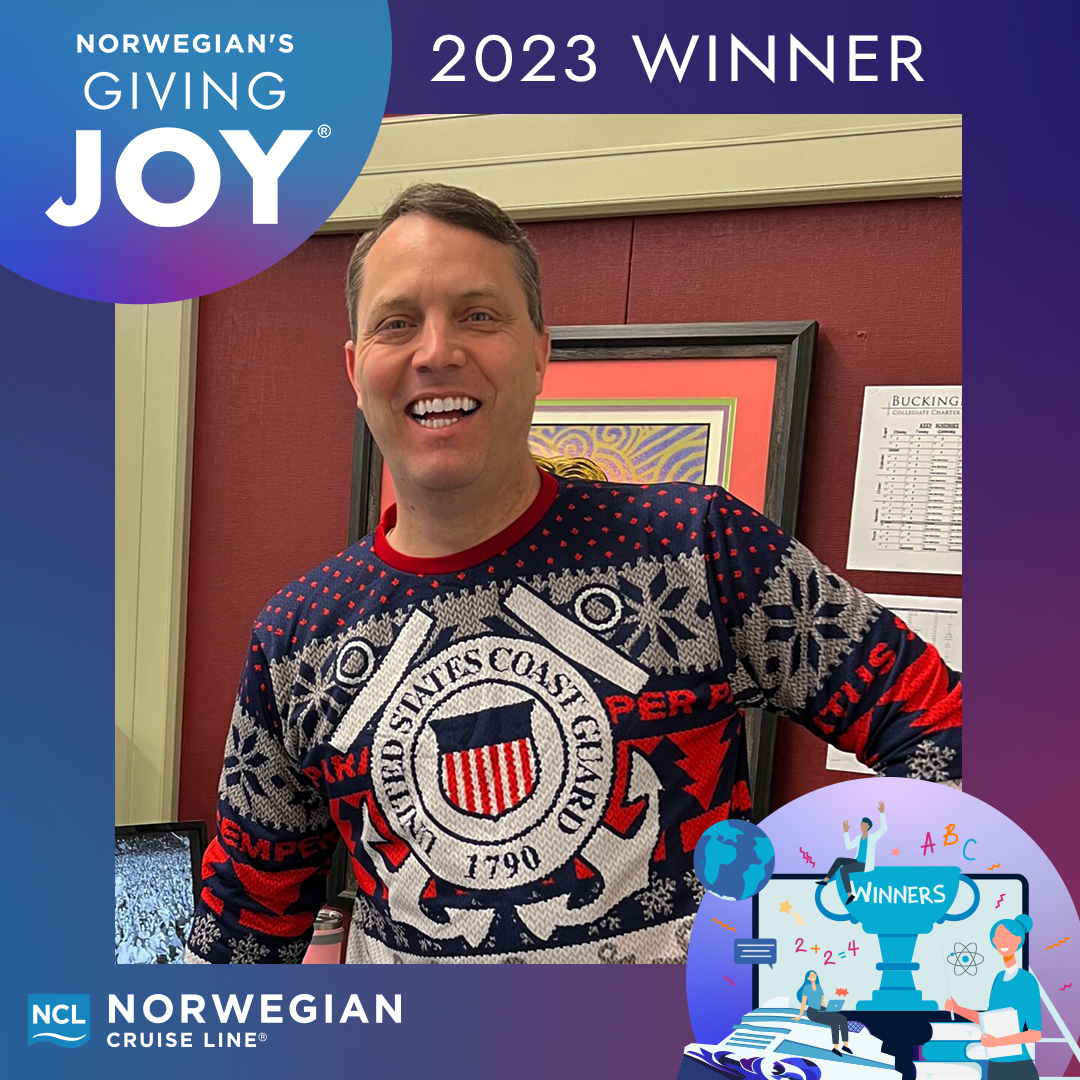 RYAN PRICE
Buckingham Collegiate Charter Academy | Vacaville, CA
Mr. Price is an amazing teacher. He takes time out of his day to make sure our class is enjoyable and that English is understandable. He makes sure we're comfortable in his class and works so hard just to be able to provide us with the top-tier education that we as Buckingham students thoroughly enjoy. He deserves a vacation and a rest from the difficult but rewarding life of a teacher, which is why I nominate Mr. Price for the cruise prize on a Norwegian Cruise Line ship.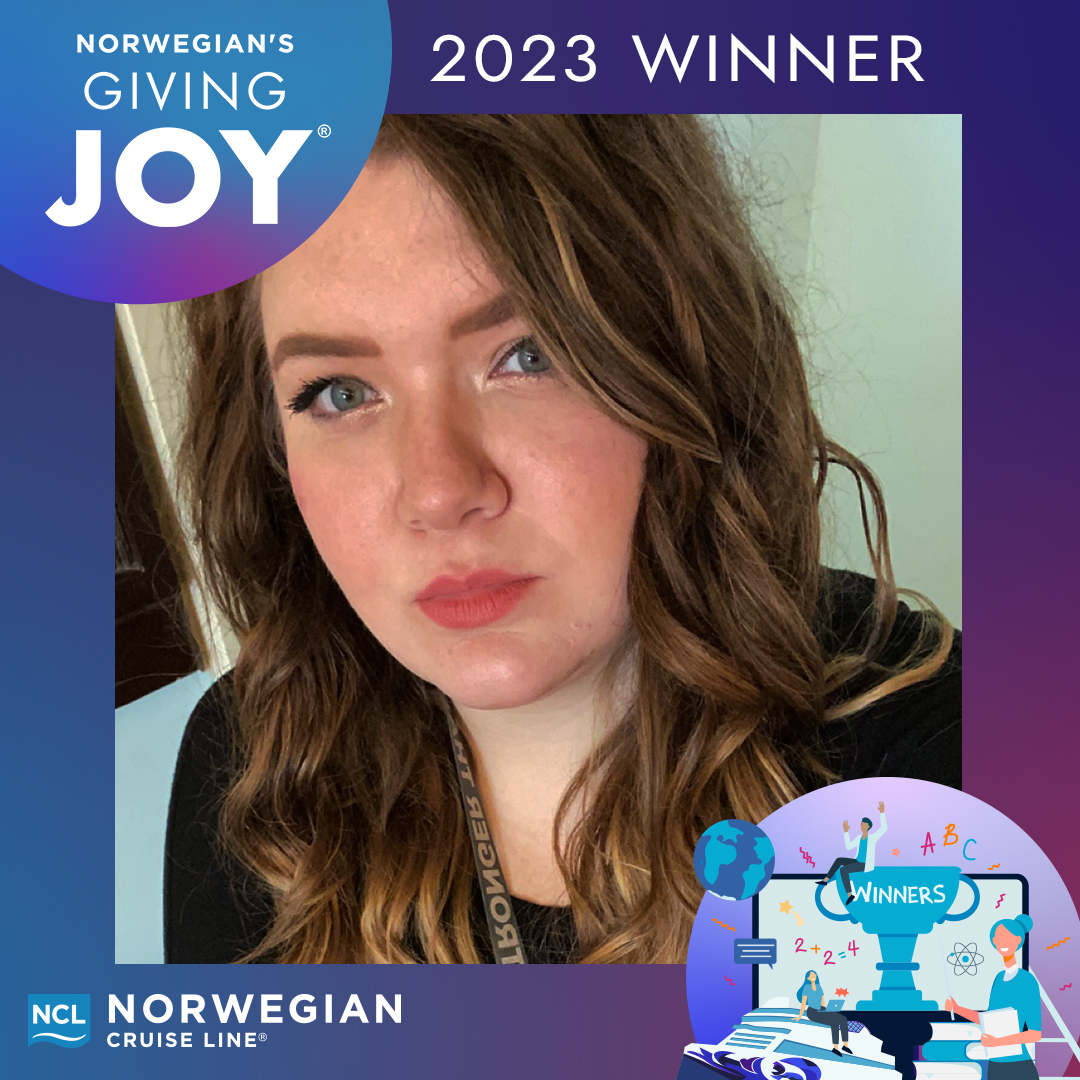 Carolyn Reardon
James Otis Elementary School | Chicago, IL
Ms. Reardon is a fantastic music educator. Working in the Chicagoland area for over 7 years in general music band and orchestra, she takes programs that have nothing and makes them into ones that are highly sought-after. Her drive and dedication to her students are unparalleled. Ms. Reardon deserves the world for all that she does for her students. She creates a loving, compassionate, and inclusive space that encourages her students to become the creative souls they were meant to be. Ms. Reardon has worked so hard for 7 years. It's time for her efforts to be honored and a cruise would be the perfect gift to such an inspiring educator.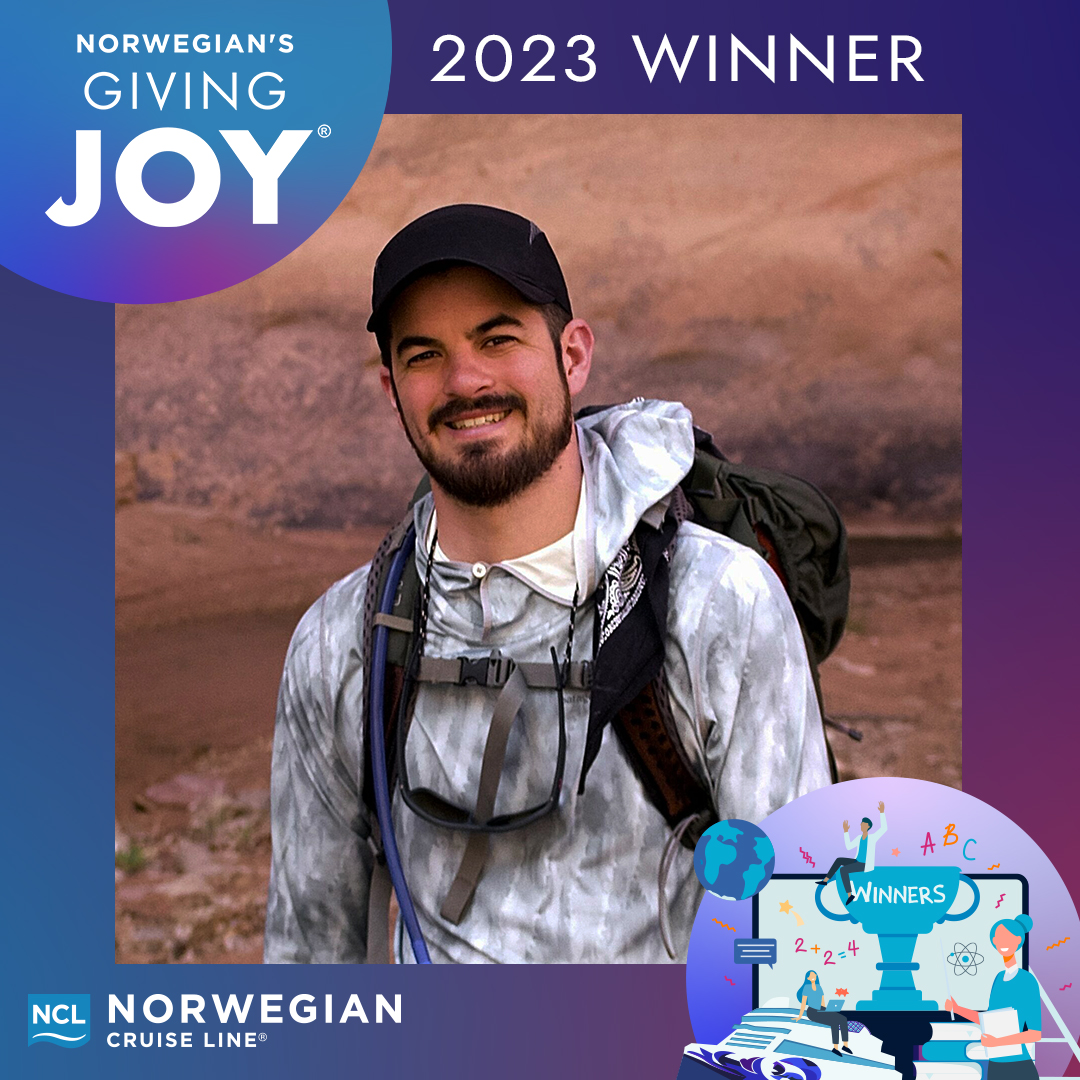 ANGELO MIRANTE
Lakewood High School | Arlington, WA
Ever since I was in 8th grade I knew I was put on this earth to be a teacher. Throughout my life, educators have always had an impact on me, especially when I needed it most. I wanted to be a teacher because I knew the impact and power they hold to inspire the youth and motivate students in the right direction. This is not a job or career; in my mind, this is my passion and this is what I love to do. I make students feel welcome in the classroom and I truly connect with each of them on one level or another. If they know I "see" them for who they are, they will succeed in my classroom. My classroom is full of movie, music and sport posters as well as posters that entail all genders and races of famous people. Students come into my class after I greet them every single day at the door with a handshake and a smile. I am playing music through my speakers and once class starts, the students are ready to share what they have accomplished or have done the past 24 hours since last time I saw them. The classroom community I build throughout the year, day in and day out, makes all students from all walks of life comfortable and happy to be here. This philosophy of mine makes them want to learn in my class and helps me build a relationship with them; otherwise, in my opinion, a teacher won't get anywhere with a student if no connection pursues.