Winners from Delaware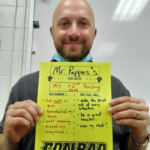 Conrad Schools of Science
Wilmington, DE
I'd like to nominate my husband because he and his students have had a tough year of transition due to the pandemic where he has helped his students learn and excel in chemistry despite the difficulties. He has been able to hold & show chemistry labs and...

Read More.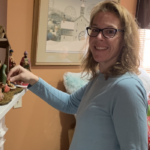 Phillip C. Showell Elementary
Selbyville, DE
Mary Kerr or better known to her family and friends as Christy gives a 110% of herself every day to help benefit her staff and students at Showell Elementry School. Christy has spent several sleepless nights and has given hours and hours of her family time to...

Read More.