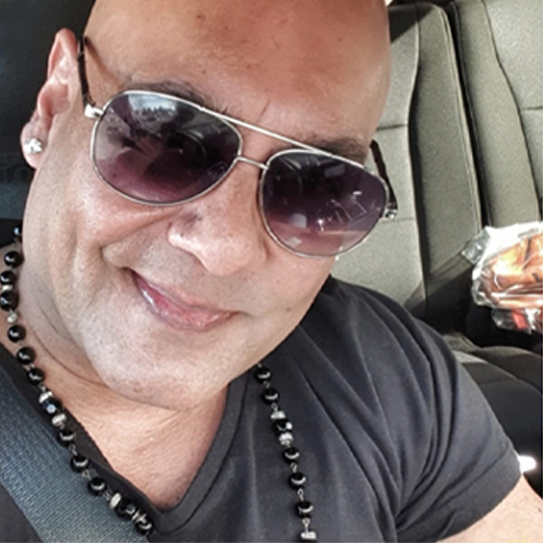 SHYAM THAKKER | REDFORD, MI
$35,000 FOR REDFORD UNION SCHOOL DISTRICT IN REDFORD, MICHIGAN
Teachers influence more than their students…but also their communities. Shyam Thakkar's realm of influence goes well beyond his classroom and into communities of Detroit and even as far as Kenya!
His creative engagement tactics and heartful attempts to ensure the well-being (both physically and mentally) of his students and community, earned him a 2021 Norwegian's Giving Joy nomination, and eventual Grand Prize Winner status. As such, the Redford Union School District received a total of $35,000 from Norwegian Cruise Line and $10,000 from its partners at PepsiCo Beverages North America.
With Shyam's direction, the donation was put towards improving social and emotional service (SEL) for all students at Redford Union School District. The SEL program is designed to help students learn the competencies and skills they need to build resilience and effectively manage their emotions, behavior and relationships with others.
A portion of the donation also went towards supporting the district's virtual learning, providing a "Learning Lab" environment for students who want to come to the building for additional support.
In his role as an educator, Shyam continues to strive to influence students in a positive way. He believes that reaching out to students and doing something positive for them is the first step in allowing them to grow. Shyam believes that knowing that your teachers are there and that they care is powerful and will push students in the right direction.
"I've learned throughout my career that reaching out to kids and doing something positive for them is the first step. The rest of the pieces fall into place after that. I think what kids need is for them to see that someone cares. It's not always about homework." – Shyam Thakker
Shyam's Nomination Letter: A Teacher Who Cares and Inspires
A hard and dedicated educator who is committed to his community and students. He was nominated by channel 4 as teacher of the year and has served his community during the pandemic. He is engaging and his students love him and appreciate him a lot. Mr. Thakker has worked tirelessly during the pandemic to make sure his students stay safe and engaged. He went above and beyond to secure over 8,000 face masks for the district and over 300 Air Filtration Units for the classrooms so that the students and staff would be safe. Mr. Thakker has been recognized for his community service by various news channels and has even been published in a magazine. He is a true role model. He even went to Kenya where he fed over 2,000 homeless children and does the same for the homeless in Detroit yearly. He was even able to get over 100 new basketballs from the Detroit Pistons which he then gave to his students as a way to make them smile during this difficult year. Like I said a role model. Shyam Thakker works multiple jobs and is also an amazing father to his 17-year-old daughter. He represents the Redford Union School District with pride and definitely deserves this award.