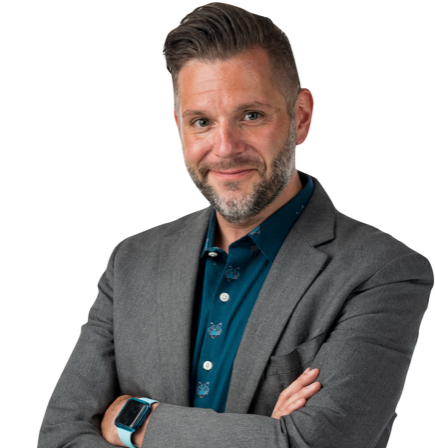 Anthony Stirpe | New Rochelle, NJ
$10,000 for New Rochelle High School in New Rochelle, NY
Anthony Stirpe is an outstanding educator who goes above and beyond to support his students. He creates a classroom environment where students can excel even when they make mistakes, earning him superhero status among his students at New Rochelle High School. His efforts were recognized when he won third place in Norwegian's Giving Joy Contest in 2022, bringing home a $10,000 donation to his school.
Sadly, in November 2022, New Rochelle High School lost an exceptional alumnus, Aaron Davis. In his memory, Anthony and other faculty members decided to use the donation to establish the Aaron Davis Scholarship Fund. The fund will provide scholarships to senior students who plan to pursue a career in the arts.
This year, Michael Herrera Ramos became the first recipient of the inaugural scholarship. He received $2,000 towards his career in the arts after his impressive performance in their 2023 musical "Love's Labour's Lost." Thanks to this donation from Norwegian, Anthony and the faculty will be able to continue the scholarship program to ensure that more students can pursue their dreams in the arts.
In a note to Anthony, Aaron Davis' parents wrote, "Most students encounter teachers that simply do their job, others may influence or impact that student in one way or another. But Aaron was very fortunate to have had you as his teacher. You believed in Aaron, encouraged him, and loved him. Thank you for believing in him and giving him the opportunities you did and thank you for honoring him. Thank you, Mr. Stirpe."
Their memories of Aaron at New Rochelle High School, as well as Anthony's impact on him, will always remain close to his parents' hearts.
Click here for more information about the Aaron Davis Scholarship fund, or to make a donation.
A Note from Anthony Stirpe:
To be recognized as a Norwegian Giving Joy teacher was an amazing experience.  On Norwegian Prima, I was able to connect with so many teachers from across the country.  On board and back on land, I have maintained those connections, even collaborating with some of my fellow winners.  As teachers, we don't always have the chance to work with teachers outside of our community network.  Allowing teachers across the country to come together provided inspiration and joy that carried me throughout the entire year.  Not to mention, the unforgettable experience of meeting Kelly Clarkson.  Teachers don't always have the opportunity to be recognized for our hard work and dedication.  Norwegian's Giving Joy brings attention to so many of the fantastic teachers from all walks of life.